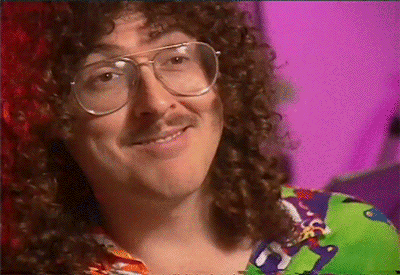 The first time I even saw a laser engraver I was like. OHHHHH that's how they make those things. You know, like keyrings you see at markets and personalized pens and all that. Now fast forward 3 years and portable Cubiio laser engravers are beginning to pop up on my radar.

They first came into the scene through a Kickstarter campaign which did well. This giving them support from 3,432 backers which pledged $1,373,680. This is a decent result for a kickstarter campaign of this caliber, especially in the laser engraving hardware space.
They might not be the most powerful things you've ever seen but really – for someone who has never used a laser machine, a portable laser engraver could be the answer to take all the complexity away from getting into the hobby without having to get a degree to learn how to use the thing.
Where can I use the Cubiio Laser Engraver?
Because the Cubiio is relatively low powered, it's quite acceptable to be used indoors. Please be aware I do not recommend this, as using materials such as PVC, acrylic, MDF and other materials that may give off toxic gases. If you are using it indoors, please make sure you have adequate ventilation and are watching the cubiio at all times
Cubiio comes with a smart app
If lugging a massive laptop isn't your thing, then you're in luck. It comes with an app to sync directly to the Cubiio. With this, you can draw and connect directly to you Cubiio with Bluetooth. So be prepared to save a fair bit of time, compared to a larger desktop laser engraver.
You can print out your own app-drawn drawings
The first impression of this is that it's a bit of a gimmick. Practically, this feature would be useless to me, but for some, I would understand that etching something that you've drawn yourself may be good for someone who is giving a hand-drawn card (maybe drawn but their young child) or gift for that personalized touch
How long does it take to complete a laser engrave?
It's quite slow. Because it doesn't have a gantry to move the laser, the technology to provide high speed engraves like it's gantry-controlled counterparts
It's fairly slow. Expect to be waiting 30 minutes for a standard image to be completed. While vector is definitely faster it's still going to take time. Make yourself a cuppa and grab your favorite book 🙂
What can I engrave with the Cubiio?
The Cubiio laser engraver is suited to engraving products such as birthday/wedding cards, pens, knives, small acrylic and plastic key tags, dog tags and small personalized gifts.
Unfortunately for anodized aluminum and metal in general, The Cubiio isn't powerful enough to engrave these surfaces.

Having only an 800mw laser, it just doesn't quite pack enough punch for these dense materials.
The Cubiio can engrave large objects
Unlike regular enclosed desktop laser engravers, the cubiio can be moved or placed on top of the objects you want to engrave. What does this mean?

Let's say you have a 40cm x 30cm chopping board. you can place your cubiio on top of this object without having any boundary obstructions.

This is quite an issue for most desktop machines, as normally the item being engraved has to be placed inside the machine. For machines that can engrave 40x30cm items, you are looking at spending thousands of dollars for this type of feature and is normally only reserved for professional or industrial machines
Engraving circles or curves may be an issue
Because the Cubiio doesn't have the mechanical benefits of a standard x/y axis gantry like regular laser machines, etching images that contain a lot of curves or circles, may not give the desired result
Let's talk about safety
One thing I do notice about the Cubiio is that it has great safety features. Starting with the tinted laser shield.
Laser shield

Laser engraving machines aren't toys. There are real possibilities that you could get blinded by a laser machine. The Cubiio has an enclosed tinted case which will prevent any chance that the laser could injure or blind the operator when in use.

Bump protection
If the operator accidentally bumps the machine, it will recognize this and activate a stop feature which will prevent any chance that the engraving will continue without the correct safety
The Cubiio can be run off a power bank
Probably one of the coolest features I can see in the Cubiio. Bring the Cubiio to a friend's house, take it to school, take it out to the farm (accompanied with a field laptop). The Cubiio laser engraver can run off your standard 5v USB or even a power bank. This really makes the Cubiio one of the most portable laser engravers you can get your hands on. Low wattage means longer run time and more time engraving your favorite artwork
My rating 7/10
View full information at Cubiio headquaters over at http://cubiio.muherz.com/ for more information