If you've ever thought about creating your own custom jewelry with a jewelry engraver then you're not alone.
What an amazing way to present a personalized gift to a friend or family member or even a wedding gift.
Although I have not actually seen the movie (Lord of the Rings) It did get me thinking – How on earth did they make the ring that detailed and even how did they even do that at all?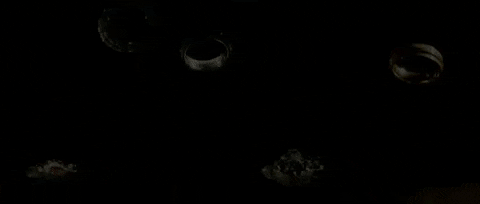 I decided to start digging and try and find out how this was possible and would it actually be possible to do on a relatively low budget

What is a Jewelry Engraver?
A jewelry engraver is an electric machine that usually comes in 3 types:
A handheld battery operated pen styled machine with a blade to score the surface intended

A mains-powered machine which is powered by an electric pumped and compressed air

A Laser-powered machine that "Burns" the material without any contact
All three of these types of machines have different uses, require different skill levels and are used for different applications.
Pen Style Jewelry Engraver
A pen Engraver Is a battery powered machine with a rotating diamond head, which when in contact with a chosen material, will etch into the material using a diamond head that is attached to the machine. An engraving pen can spin at up to 18000 RPM and can generally be used on the following materials: Jewelery, Stone, Wood, Plastic, Glass, Ceramic, Gold, Silver, Metal, Pumpkin

Although they are relatively cheap to buy, a steady hand is a must, if you are looking to get the desired results for your future customers

Pros

Relatively cheap
Some are battery-powered, so they can be transported easily
Little moving parts, so upkeep is kept to a minimum
Interchangeable blades for different applications
Cons
You will need an extreme eye for detail
A steady hand is a must for quality work
Can be a fiddly task to complete a job
Not ideal for multiple quantity jobs or production runs
Ideal for beginners but don't expect A+ finish for your first engrave
A perfect choice, if you are interested in this type of Jewelry engraver,my reccomendation is the Dremel 290-01
With over 1500 reviews and around the $20 mark, it's a great start at your jewelry engraving journey
For info on the actual process of engraving on metal with a hand-held tool, check out the video below.
Laser Jewelry Engraver
Unlike regular laser engravers, a Laser Jewelry engraver has specifically been designed for professional applications in mind. With a price tag of up to $15000 USD, the market is very limited to the jewelers and locksmiths that use this type of machine to add extreme value to their customer's purchase, whilst maintaining the desired output and minimal time of job completion.
Laser jewelry machines such as the Laserstar Fibercube (sounds like a superhero character) are a solid investment for the creation of engraved jewelry on a professional level.

Check out a quick demo of the Laserstar Fibercube video below
How much is a professional Laser Engraver
Whilst a professional laser adds extreme value to a professional setup, they can be upwards of $15000 USD