Orion Motor Tech 40W Laser Cutting , The Specs, Review and features
$459.99
Orion Motor Tech 40w Features
12″x8″ Cutting Deck
High Powered 40w Laser Beam
Red-dot Laser sight( for aligning your material start points and tracking)
Upgraded digital control panel
Quiet operation Inbuilt integrated fan
Detachable Wheels
Engraves Stone, glass, bamboo, leather, wood, acrylic and plastics
Cuts up to 3mm thick
Compatible with CorelLaser & CorelDraw
Compatible with the following image formats:  TIF, BMP, JPG, JPEG, WMF, EMF, PLT
Description
Orion Motor Tech 40w Laser Cutter, The specs, Review and features
A lot of people write in and ask me "Which laser cutter" should I purchase. What's the best bang for buck machine? Will it stand the test of time? Will my Laser engraver survive the postage trip and not be a banged-up piece of scrap metal. Well, fortunately, the Orion Motor Tech 40w Laser Cutter has hit my radar, and the stats look promising.
To start off with, If you are new to laser cutting/engraving you are probably confused about what you need to get the ball rolling with your hobby.
Who is Orion Motor Tech?
Orion Motor Tech is an Automotive manufacturing company specializing in high tech automotive parts. They have branched out from this area to include the manufacturing of laser engraving machines to the entry-level market.
Orion Motor Tech 40w Cutting Deck
12″x8″ – 304mm x 203mm
what does this mean?
This is the max space that the Orion MotorTech 40w machine can use when cutting or engraving a piece. This means that if you have a slab of wood that is 12″x8″ that you are wanting to engrave, you would need to fit all your designs within these boundaries for the machine to be able to effectively cut or engrave your wood.
To remember:
Before you decide on the Orion Motor Tech 40w machine, please make sure you determine what you are going to be engraving first. This machine is a great size for most crafty applications such as led lamps, dog tags, key chains, wooden earing, wedding invitations, etc, which will easily fit without the boundaries of the cutting deck
Orion Motor Tech 40w Warranty
6 month warranty

Because the Orion Motor Tech company is not a "Backyard" K40 producer, they offer quite a good warranty towards this machine. 6 month warranty is included for this machine, which is good considering most of the other entry-level to intermediate machines on the market have limited Warranty considerations.
Dimensions
31.4″ (W) x19.7(D)"x17.7(H)
797.5mm (W) x 500.3mm(D) x 449.5mm(H)
If you are still in the process of establishing where you are going to put your machine. I would recommend having at least a foot on either side of your machine and a foot behind, for ease of cleaning and enough space to put off-cut pieces of timber, rulers, spray gloss cans, etc. Having a cramped work area is extremely frustrating, so make sure the space you create for this machine will be sufficient for your K40
Features of the Orion Motor Tech 40w Laser Cutter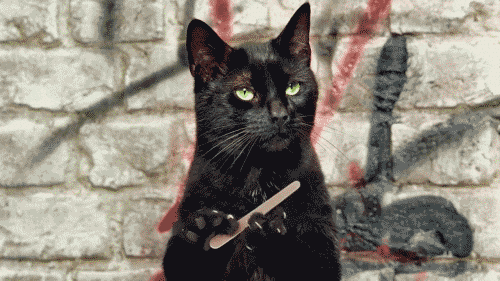 A few things that stood out for me with the Orion MotorTech 40w Laser Cutter was that the company is making sure they are giving the customer the best bang for your buck. This includes a few little nifty add-ons such as the red-dot laser sight, digital gauges, and fast hit emergency stop button. Here is a quick list of standard features on the machine
12″x8″ Cutting Deck
High Powered 40w Laser Beam
Red-dot Laser sight( for aligning your material start points and tracking)
Upgraded digital control panel
Quiet operation Inbuilt integrated fan
Detachable Wheels
Engraves Stone, glass, bamboo, leather, wood, acrylic and plastics
Cuts up to 3mm thick
Compatible with CorelLaser & CorelDraw
Compatible with the following image formats:  TIF, BMP, JPG, JPEG, WMF, EMF, PLT
Orion Motor Tech 40w Recommended settings
Like most K40 or 40w machines, they are most likely to be running the same tubes, and hardware. As a lot of these type machines are manufactured in China, many of the parts to build these machines are nearly exactly the same. Here is a list of the recommended settings for the Orion Motor Tech 40w Laser Cutting Machine. A full list and explanation of these settings can be found here
Raster Engrave
Raster Engrave speed : 100mm/s
Power : 10% (on digital display)

Vector Engrave
Vector Engrave Speed : 20mm/s
Power : 10%
Vector Cut
(Hardwood 5mm)
Vector Cut Speed : 15mm/s
Power: 40%
Passes: 5-10

The k40 will cut through the wood at approx 1mm per pass with the stock setup (without air-assist and upgraded lenses mirrors etc)
K40 Laser Cutter Acrylic Settings
Raster Engrave : 400mm/s : Power 10ma : Single Pass
Vector Engrave: 60mm/s : Power 5ma : Single-pass
Vector Cut: 8mm/s : Power 10ma : Single Pass
K40 Laser Cutter Glass Settings
Raster Engrave :250mm/s : Power 8ma : Single Pass
Vector Engrave : 60mm/s : Power 5ma : Single Pass
Vector Cut: N/A
Wood 1/4 inch softwood
Vector Cut : 10mm/s : Power 10ma : Single Pass
K40 Laser Cutter Granite Settings
Raster Engrave : 300mm/s : Power 80ma : Single Pass
Vector Engrave : 60mm/s :Power 4ma : Single Pass
Vector cut : N/A
Orion Motor Tech Power Supply
The Orion Motor Tech 40W Laser Cutter is fitted with a 110v power supply. This is compatible with all U.S.A power input applications
Operation System Compatibility
The Orion MotorTech 40w Machine is compatible with Windows 8, 7, 10 (64/32 bit), XP, 2000
Orion Motor Tech 40w machine weight
The Orion Motor Tech 40w machine weighs 80lbs
What's included in the package?
1 x 40W CO2 Laser Engraver
1 x Venting Tube
1 x Water Pump
1 x USB Key & USB Cable
1 x Software(neither Core Laser nor Laser Draw is included in the package.)
1 x Accessories
Laser tube Lifespan
The laser tube for the Orion Motor Tech 40w Laser Cutting machine is rated at between 1,000 – 1,300 hours.
For more information on the Orion Motor Tech 40w Laser Machine or for purchases, Click the link below


Additional information
| | |
| --- | --- |
| Binding | |
| Brand | |
| Color | |
| EAN | |
| EANList | |
| ItemDimensions | 3620, hundredths-inches, 2490, hundredths-inches, 67, Pounds, 1620, hundredths-inches |
| Label | |
| Manufacturer | |
| Model | |
| MPN | |
| PackageDimensions | 1620, hundredths-inches, 3620, hundredths-inches, 6300, Hundredths Pounds, 2490, hundredths-inches |
| PackageQuantity | |
| PartNumber | |
| ProductGroup | |
| ProductTypeName | |
| Publisher | |
| Studio | |
| Warranty | |