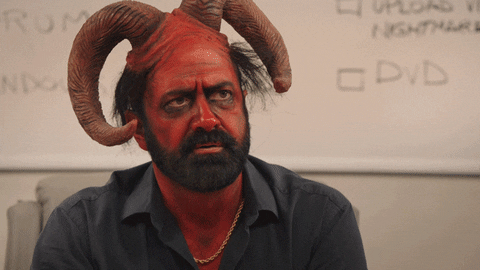 So what is a portable laser engraver? Everything is portable right? Not necessarily.. Standby for what I mean by that. In a world where convenience may be one of your crutches, when it comes to laser engraving there are a few differences between your professional fixed laser engraving machine and a portable laser engraver.

Let's look at the differences first and why a portable laser cutter/engraver might be better for your needs
Desktop laser engraver
Laser tube is Co2 – Replacement more expensive
Water cooled
Somewhat Bulky
Higher resolution (higher detailed images)
Draws more power
More expensive
Portable Laser Engraver
Diode Laser
Safer to run
Cheaper to run
Portable
USB Power
Ability to be transportable / battery powered
Ability to be used with your phone over bluetooth
With that being said there are some differences that need to be noted. Portable lasers aren't as powerful as their desktop counterparts. Being only 3000mw, these portable laser engravers aren't as robust as a desktop machine. This means in simple terms that the laser is not strong enough to bust through some stronger material such as wood, plastic and cardboard.
Should you be buying a portable laser engraver?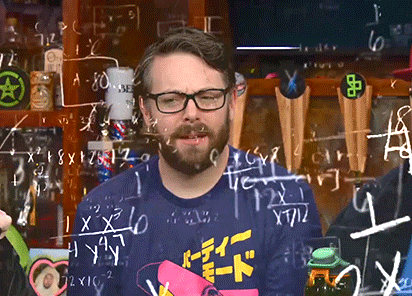 What are you going to be using your laser engraver for? Are you going to be cutting wood? etching metals?
These are questions that you should ask yourself before you invest any money into buying a portable laser engraver.
Portable Laser engravers are really specifically designed for applications such as engraving birthday cards, small personalized items for gifts, key chain lockets, etc, etc. There are some limitations to buying a portable laser engraver over buying a more powerful CO2 laser engraver
If you are planning to be engraving large wooden samples, wedding invitations and need speed to get the job done, a CO2 laser engraver might be the best option if you plan to be using this in a professional or even semi-profession applications.
How much is a portable laser engraver?
They are cheap. Seriously. If you are just starting out in laser engraving, these little machines are great for learning the ropes before biting the bullet and going out and getting a $3000 machine, only to realize that this wasn't the hobby you thought you signed up for.

You can get a basic diode portable laser engraver for under $100. Yes under $100. Why are they so cheap? They have hit the market and are targeting people who are new to laser engravers and mitigate the risk of damage or self-injury due to the low power diode laser. If you haven't been paying attention, everyone is going to have a laser engraver or 3d printer sitting on their desk in the next 10-20 years and these little machines are probably the first in line to make an appearance in peoples houses.
5 Best Laser Engravers
$129 – Rating 8/10
Neje Portable Laser Engraver features
The NEJE DK-8-KZ 3000mW is a full-featured portable laser engraver that is quite capable for the hobby laser enthusiast. It has bundled software that is compatible with win xp\win7\win8\win10. Being a USB powered Laser Engraver, the NEJE is a low powered machine only requiring the power from a standard 5v USB 2.0 input

The Neje portable laser engraver can etch on Hardwood, plastic, bamboo, rubber, leather, and painted metal. The Neje is also able to cut paper and so on. It comes with a 38 x 38 x 70 mm engraving space.
---
$131 Rating:7/10
TopDirect 3000mw Laser Engraving Machine Features
Alike the Neje, the TopDirect Portable Laser engraver is a 3000mw USB powered engraver. It's compatible with Windows XP/7/8/10 (Windows Vista / XP). It can be used with Wood, Plastic, Bamboo, Rubber, Leather, Greeting Card, Paper. Because The TopDirect Portable laser has a green laser shield there is no need for Laser engraving goggles when using this machine. This machine is generally referred to a laser engraver, so it's capable to engrave up to 1 mm of material
Included in this pack:
1 x Laser engraver
1 x Power adapter
1 x USB disk
1 x USB cable
1 x Screw driver
5 x Screws and caps
1 x User Manual
1 x Free set for test(Wooden board and Laser focusing paper)
Check out the review video of the TopDirect 3000mw laser below
$250 – Rating:8/10
The KKmoon 15w portable laser engraver is a fully functional open-air laser engraver. Because this machine is a mains-powered machine it has a high-powered 15w laser beam. Unlike the USB powered machines, it is able to engrave harder materials with the ability to cut materials as well. It is easily connected to a laptop or pc through a USB cable. Engraving area is much larger than the smaller counterparts and is maxed out at 330*190mm . Comes with an adjustable laser head, and engraves a wide range of materials
$115 – Rating 8/10
The Walfront 1500mw portable laser engraver is a re-branded of the Neje with a lot of the hardware similar. It comes with a 1500mw laser and is USB powered. It's a popular machine because of it's ease of use as well as the ability to be quickly set up and then transported from place to place. Being under the $150 price bracket, it's a great machine for the beginner who is getting into laser engraving. The Walfront portable laser engraver can engrave items such as Hardwood, plastic, bamboo, rubber, leather, Paint metal, miniature engraving, cut paper and so on.
$250 – Rating 8.5/10
The Gangou Portable laser engraver is a nice little machine developed by gangou. It supports image formats : JPG / GIF / BMP / DIB / ICO / CUR /PNG. Being only 3000mw it still is capable to engrave a wide range of materials such as phone cases, wallets, dark plastic, wood (thick or thin), bamboo, kraft paper, acrylic, metal with paint coating.

It has a nifty little digital screen to view images to be engraved before you start your work. Being in the $250 price range, it is still low end but you get quite a few features for the price and is high on our "Buy" list.

One thing noted about the Gangou portable laser engraver is that is higher accuracy than the other smaller portable laser engravers.
This machine also comes with a 1 year warranty

This package includes:
1 x Laser Engraver Printer.
1 x Power cord
1 x Green glasses
1 x Data cable
1 x USB Disk for driver and software.
1 x Manual
Product Size: 424516cm
Size After Packing: 583915cm
Product Weight: 2.55KG
Shell Material: ABS
Engraving Area: 17.515.5CM(6.86.1 in)
Laser Head Power: 3000mW